Bill Jansen's Career: A Shining Example of Development Anthropology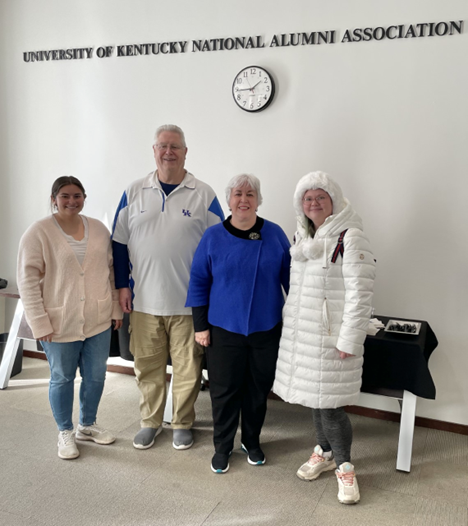 By Monica Udvardy
Dr. William Jansen II returned to UK's anthropology community on January 27, 2023, to give the Department of Anthropology's Annual Alumni Talk. Bill earned his bachelor's degree in anthropology with honors from the department in 1971 and went on to earn his master's and doctorate in anthropology at the University of Wisconsin-Madison in 1975, based on fieldwork in the Canadian Arctic.
In 1976, Bill began his long and distinguished career with the United States Agency for International Development (USAID). He started as a social science analyst for development assistance programs in Southeast Asia.
As his career unfolded, he concentrated primarily on health, education, family planning, and population policy programs and projects and served in many parts of the world, including Bangladesh, Pakistan,
Jordan, Morocco, and Zimbabwe.
Bill worked in leadership positions at the University of North Carolina at Chapel Hill and Duke University. Most recently, he worked to strengthen capacity to respond to the COVID-19 pandemic in Senegal and Ukraine. In all these varied projects, he sought to gain a better understanding of the local social or cultural context to improve the program's chances of success.
His work around the world is a shining example of how a degree in applied anthropology, especially development anthropology, one of the department's specialties, can lead to an impactful and rewarding career. Bill credits a summer spent assisting former UK anthropology faculty member Dr. Margaret Lantis with her research among the Inuit and other Arctic peoples with his decision to pursue a career in anthropology.
In recognition of his significant contributions, Bill received various awards from USAID. In 2007, he was inducted into the UK College of Arts and Sciences Hall of Fame, and in 2021, he received the UK Alumni Global Impact Award in recognition of his far-ranging global engagement.