Assorted past + distinct present = Anthropology Major
Anthropology is the study of humankind in all times and places.  It is perhaps the broadest of the liberal arts disciplines in the scope of its focus on humanity. A major in anthropology offers opportunities to learn about the diverse people of today's world, as well as about their biological and cultural origins. This area of study deals with ecology, society, biology, culture, language and other aspects of human life.  In addition, anthropologists study history and evolution in both a cultural and biological framework.  The major is structured to provide the student with a broad overview of the major subdisciplines: cultural anthropology, physical anthropology and archaeology. It also allows sufficient flexibility for a student to concentrate on a specific area of interest.
What skills does studying anthropology develop?
understanding social relationships, cultural frameworks and ethnic groups
knowledge about biological, ecological and cultural factors that influence human behavior
theoretical and practical approaches for improving cross-cultural understanding
skills in social research, qualitative interviewing and fieldwork
knowledge of human evolution and genetics
writing descriptive reports and analytical papers
analyzing social issues and working to fix them
Undergraduate education
Graduate education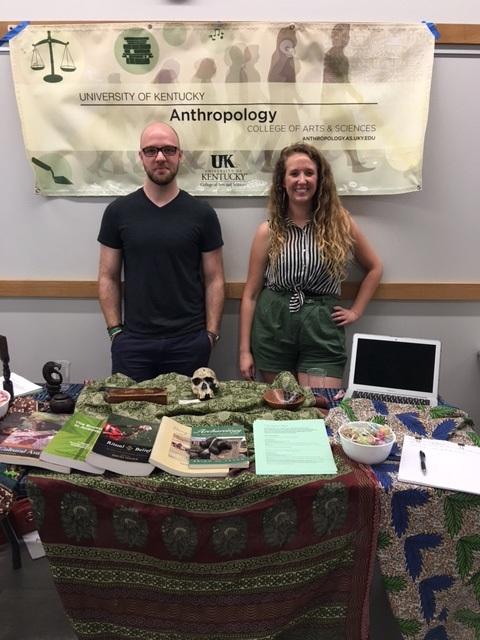 Career opportunities
Anthropology provides an excellent foundation for careers in a variety of professions and occupations requiring special sensitivity to and knowledge about cultural and human biological diversity, including community health, public health policy, medicine and health services; planning and community development; international relations and development; private and international business; government; law; journalism; museum work; university teaching and research; postgraduate education and many others including but not limited to the following:
museums
women's organizations
international development agencies
ethnic and cultural organizations
refugee / immigrant assistance organizations
community centers and services
historic preservation offices
cultural resource management agencies
archives
zoos
social service agencies
art galleries
market research firms
historical societies
mission organizations
parks and historic sites
antique collectible shops
For more information about non-academic careers, visit the following:
For more information about career opportunities, contact the UK Career Center.