Cliggett's Research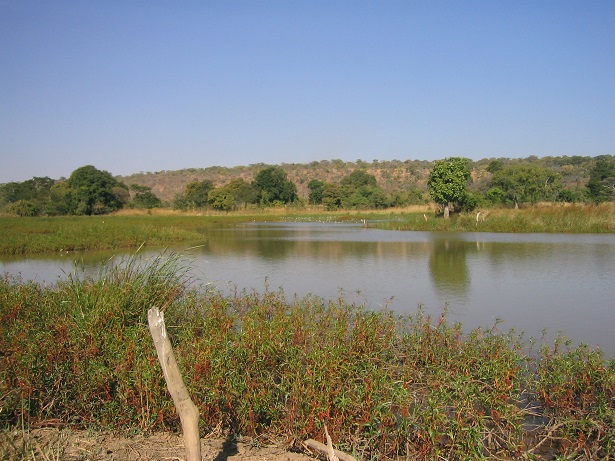 Current Research:
Since 2012 I have begun exploring ways to build an integrated ethnographic archive, using my GTRP data of the past decade. One challenge in working on a collaborative and longitudinal research project is how best to make use of the vast data collected over the many years of field seasons.  My goals in this current research activity are to create a system of archiving that preserves data  - data which is increasingly digitized, and thus vulnerable to technological risks such as application "obsolescence" and file loss – and that facilitate useful sharing with other scholars, while simultaneously protecting confidentiality and study participants.
The project is funded by NSF (BCS-1157418).  http://www.nsf.gov/awardsearch/showAward?AWD_ID=1157418&HistoricalAwards=false    
As things proceed, I will post links to examples of the archive, including "anonymized" and coded data so that others can see what such an archive could look like.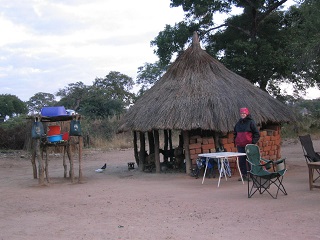 Recent Field Research
In 2003 I began an NSF funded project (BCS 0236933) on migration and environmental change in a frontier region of Zambia. (http://www.nsf.gov/awardsearch/showAward?AWD_ID=0236933&HistoricalAwards=false) The project has been a collaboration with two geographers specializing in environmental change, GIS and remote sensing (Jon Unruh, McGill U.; Rod Hay, Cal State Dominguez Hills), and examines migrants' land tenure insecurity in relation to deforestation in a frontier farming region bordering Africa's largest national park - Kafue National Park - in central Zambia.
Primary field research on the project is complete, although we continue to work with data from the 646 household survey that includes  household demographics, livelihoods, agricultural practices, environmental change at the household and community level, tenure systems, local political relationships and migration history. There are approximately 400 qualitative and quantitative variables for each case. In conjunction with analyzing this survey data, we are also analyzing interview and other qualitative ethnographic data in order to create a synthesized and comprehensive ethnographic view of this region of Zambia. We continue to publish on this data set.
In 2005 my colleague at UK, Deb Crooks and I received another grant from NSF (BCS 0517878) to examine food and nutrition security in the context of migration. (http://www.nsf.gov/awardsearch/showAward?AWD_ID=0517878&HistoricalAwards=false) During summers 2005-2008 we conducted field research collecting migration and livelihood histories with Gwembe Tonga migrants from the environmentally degraded Gwembe Valley, who have moved to the frontier zone bordering Kafue National Park. In addition to collecting data on migration, food security and livelihood repertoires we collected anthropometric measures as indices of household and individual well being. We continue to publish from this data set.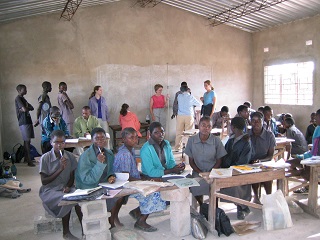 Students in the Zambian Research Sites
From 2001 to 2007 I took undergraduate and graduate anthropology students to Zambia to help collect data and participate in an NSF funded field school for anthropological research methods. Currently we are not hosting the fieldschool, although we discuss ideas to restart the program in the Zambian field site.
Beyond the fieldschool, a number of students with whom I have worked have conducted PhD research in the Zambia field sites. Among them are: Dr. Allison Harnish, Dr. Nick Sitko, and Dr. Christa Herrgers.