Anthropology post-doc Amber Plemons won the 2023 J. Lawrence Angel Student Paper Award of the American Academy of Forensic Sciences. Her paper examines the evolutionary significance of population affinity from craniofacial morphological features.
Amber earned her Ph.D.in Anthropology at the Michigan State University, an M.A. from the Mississippi State University and her B.S. at the Texas State University before arriving at the University of Kentucky to conduct research in the Human Evolution and Virtual Archaeology (HEVA) Laboratory. HEVA explores the evolutionary and biocultural mechanisms contributing to the emergence, diversification, and adaptation of modern human anatomy.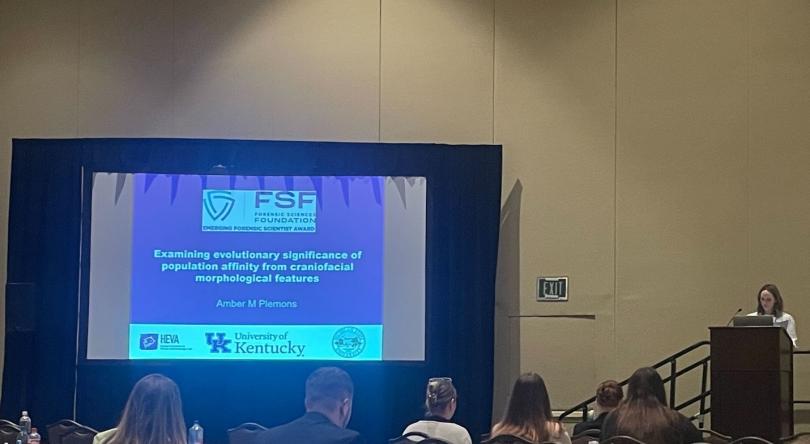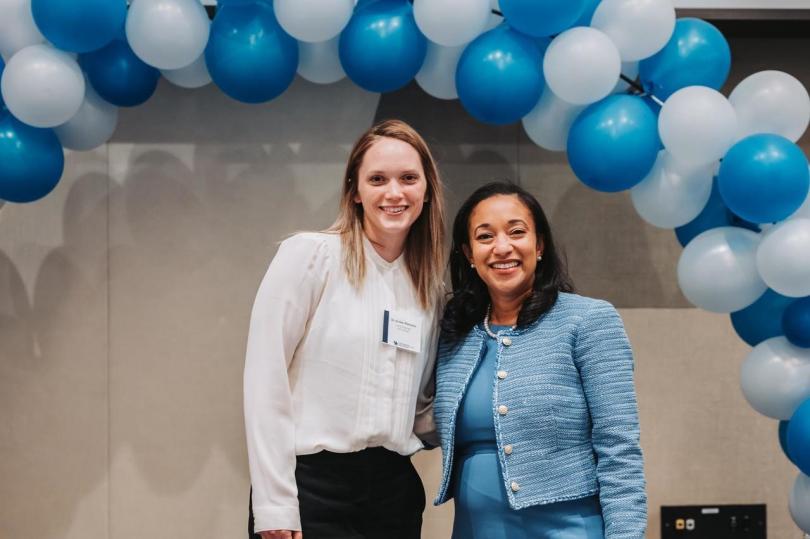 On April 18, 2023, over 200 attendees from 16 degree-granting colleges, the Lewis Honors College, UK Libraries, and the community gathered for the 2023 UNITE Research Showcase. We are thankful for the inspirational keynote addresses given by Drs. Melissa Harris-Perry and Nicole Fleetwood, our impactful breakout session speakers, and the intellect displayed by our poster session presenters. The continued support for the promotion of equitable research from the UK community is more than appreciated. Please join the Anthropology Department in congratulating Dr. Plemons for her second place finish in the Graduate Competition Showcase poster session.