Summer Research Grants Offer Rewarding Experiences
One of the benefits of a large research university is the opportunity it provides undergraduates to study a wide variety of disciplines while working with nationally recognized scholars. In order to promote these types of educational experiences for students, the Office of Undergraduate Research offers Research and Creativity Grants during the summer term.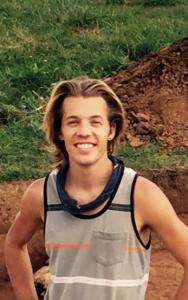 "Receiving this grant has changed my life in more ways than one," said Michael Steenken, anthropology senior and 2016 Summer Research Grant recipient. "I have been given the opportunity to explore my curiosities and passions with the guided help of various professionals. I have had the ability to fall even more in love with the area of study that has always fascinated me. I have been able to gain a basic foundation in how to conduct academic research."
Under faculty advisor David Pollack, Steenken's research focused on using paleoethnobotany to identify and interpret carbonized plant remains from a Native American archaeological site here in Kentucky. He plans to continue utilizing the skills and knowledge he acquired in graduate school and any future job in the field of archaeology. 
"Throughout the journey of conducting my own research, I have learned a lot about myself. You never really know what you are capable of doing until you push yourself," Steenken said.  "It is our job as undergraduate students to explore new possibilities. You never know what your true passions are unless you are open to explore them."   
The grants, amounting up to $2,000, are intended to take advantage of the rich resources available through the libraries, laboratories, and the academic personnel at UK. Undergraduates in all areas of intellectual inquiry are eligible. Applications for summer 2017 will be available January 20. To learn more, visit http://www.uky.edu/academy/summer-research.