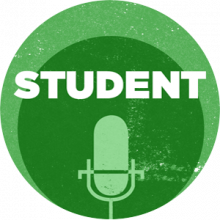 University of Kentucky students Camille Westmont, Jacob Welch, and Jordan Neumann each have their own story but shared between them is the common thread of Anthropology. Within the major there are four subfields of study: archaeological, biological and cultural anthropology, taught in the Anthropology Department; and linguistics, taught in the Linguistics Program. 
This diversity gives the Department of Anthropology's students room to explore their varied interests and choose their own academic adventures. 
Such was the case with Camille Westmont and Jacob Welch, who found their calling in the sub-discipline of archeology and the Yucatan peninsula. Meanwhile, for Jordan Neumann, it was cultural anthropology and all things Tibet that he found himself drawn towards. 
Equally present in each of these students' stories is the Department of Anthropology's faculty and staff who are always ready and willing to help students find their way.
This podcast was produced by Patrick O'Dowd.

This work is licensed under a Creative Commons Attribution-NonCommercial-ShareAlike 3.0 Unported License.